Artificial Grass Installation
Installations by Lawn Logic
Based in Hampshire, we are an official artificial grass fitter for Royal Grass UK.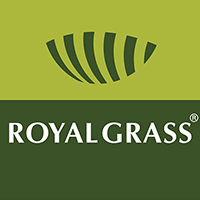 Artificial Grass Fitting
Our expert installation team uses quick fitting and relatively uncomplicated techniques to serve you better, using only the highest-grade materials. This is why valued customers like Hampshire Primary School and many homeowners in Surrey and Hampshire only trust us with their gardens. We recommend using our specialised services for a completely smooth grass installation experience.
PROFESSIONAL FITTING SERVICE
For residential projects such as back gardens, we usually take a day to prepare and install your artificial grass. Large commercial projects such as playgrounds or public spaces can take much longer. Here is the process we follow to carry out the installation:
Turf Delivery
We only supply Royal Grass, which is the most realistic and luxury artificial turf you can buy. The Royal Grass product range includes several options. Our friendly team will be delighted to offer our expert advice on which artificial grass product is best for you.
Specialist Tools
We use the following tools during groundwork preparation – Turf cutter (if removing an existing lawn), wheelbarrow, weed killer and weed suppressing membrane, aggregate for sub base, vibrating plate (to compact ground), hand tools and spirit level. We use the following additional tools during artificial turf installation – Utility knife, ground pins, seaming tape, glue, silica sand and finally a power brush. This is used to brush in the sand and brush up the plastic fibres of the artificial lawn. Some projects will also require landscape foam to stabilise the ground (such as on a slope) or a shock pad to provide a critical fall height (such as under playground equipment).
Groundwork
Artificial grass requires a different sub base and ground preparation than natural grass. The artificial turf must be laid on flat and stable ground with good drainage. A strong foundation is important to enjoy your garden for many years.
Roll out and cut edges
For the best visual results, the artificial turf should be laid in the correct orientation. When cutting the grass carpet, the edges of the lawn should be touching the border as gaps are unattractive. Ground pins can be used to secure the grass tight around the edges.
Seaming
Rolls of artificial turf are supplied in 2 metre or 4 metre widths. If your garden is wider than this, two pieces are joined together using seaming tape and glue. This procedure requires skill and experience to ensure the seam is invisible after installation.
Lawn Logic
Here at Lawn Logic, we are an official installer of Royal Grass so you can be sure of the best possible results. Click below or call us on 01256 242425 to discuss your artificial lawn installation. We look forward to discussing your project with you.
Artificial Lawns for the Environment
Having a Royal Grass artificial lawn laid by Hampshire's trusted installation team at Lawn Logic eliminates mowing and maintenance. This means you'll never have to waste electricity by mowing or use weedkiller chemicals to keep your artificial grass looking healthy. This is a huge advantage if you want us to install in an area where pets or children are present. What's more, you never need to water our fake grass so there are a wealth of environmental benefits associated with every installation. Lawn Logic aren't just looking after our customers; we're looking after the future of the planet too!
The most environmentally friendly product we supply is EcoSense. Unlike other artificial lawns, the backing and the fibres are made of the same type of plastic which means it is 100% recyclable. Ask us about EcoSense for more information.
Enjoy perfection with Royal Grass

Lawn Logic – It makes sense!
Call us on 01256 242425 to discuss your artificial grass installation project. Don't forget to order your free samples below!
Click above to order your free artificial lawn samples. See and feel the quality of Royal Grass! You won't believe the grass is fake.
Click above to visit our trade section. We supply artificial grass for trade customers throughout the UK. We can also help with the install process.